How Much do You Know about Star Vs the Forces of Evil?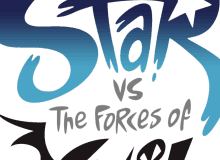 Hi. It's me the maker of the quiz! If you are in the fandom of SVTFOE, you will ace it! If you didn't get SVTFOE, it's an abbreviation of Star vs the Forces of Evil!
Whatever you get, you will do great! And I know what you are thinking...GET ON WITH THE QUIZ! OK! I will! IN A FEW SECONDS YOU WILL TAKE IT! From Me, Myself, and I.
Created by: Mads